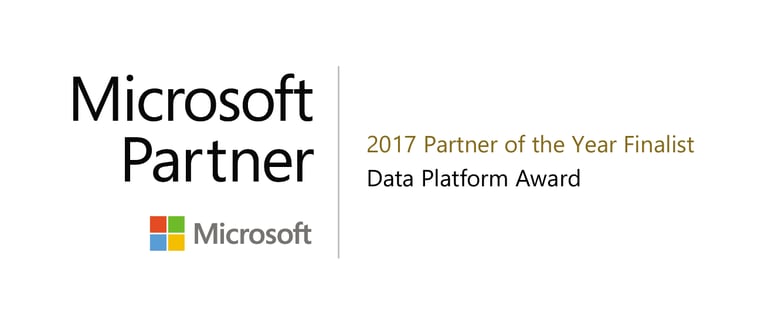 We are beyond excited to announce that Pragmatic Works was awarded as a finalist for Microsoft 2017 Data Platform Partner of the Year! We submitted some of the impressive things our team did this year that are making a huge impact for our customers. Microsoft chooses 3 finalists from over 2800 partners from 115 countries — we are incredibly proud to be one of those finalists this year.
We live in a data driven world today, and Pragmatic Works revels in being part of that world. One big area where we help our customers is with data platform migration. We help clients take data from an expensive, hard to manage platform, like Oracle or Legacy Sybase, and move to SQL 2016. With these migrations, businesses can take advantage of built-in analytics, improved performance, unmatched scalability and hybrid cloud solutions; unlocking amazing capabilities for the future of their business.
But it's not just about migrating a database. It's about moving a whole organization into a new way of thinking. The success story we submitted was with a customer that, not only did we plot out their technology roadmap, but we helped create a culture and business roadmap that was going to move their entire business forward into a new data platform.
Read the official press release here!
Pragmatic Works is proud to be recognized for the extraordinary work that our team, along with Microsoft, provides all over the world to move businesses forward. Let us put our passion and expertise to work for you!