Introduction to SharePoint BI
Feeling overwhelmed that you have data that you want to organize and share with others but you can't? We have a solution for you! Brad Schacht hosted a webinar called Introduction to SharePoint BI that will teach you how to install SharePoint 2010 and give you basic setup guidance for your farm. Once you have your SharePoint up and running, it's just a matter of adding all your information. We know that can sometimes feel confusing, but don't worry Brad has that covered as well. He will take you through the SharePoint Central Administration (see image below) and show you how to allow your site to take advantage of many of the BI features such as Power Pivot, Excel Services and Reporting Services.
Most of you are on SQL Server 2012 and in the webinar Brad goes through some of the improvements that are now available to you. He discusses the following updates in SharePoint technology:

• Excel Services Application
• Performance Point
• Application Management
• Reporting Services

We were shown the decomposition tree and how to dissect each item. (See images below.) In his example, he demonstrates an online sales example and how using the decomposition tree allows you to see all the category's involved in online sales.This is a very useful tool if you are trying to get complete sales information for a particular item.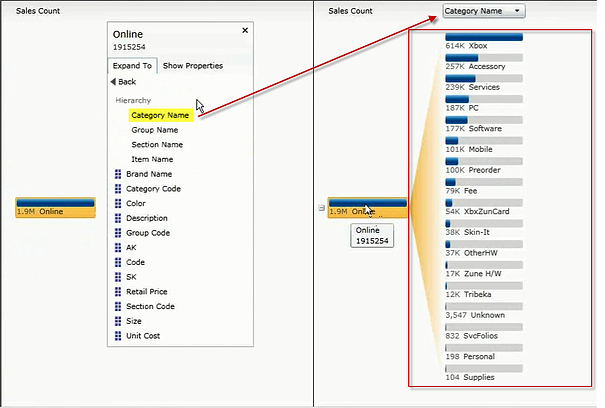 By the end of this video you'll be able to set up your SharePoint farm and organize and share your data.
Pragmatic Works wants you to continue to learn about data technology so we offer FREE training every Tuesday and Thursday starting at 11:00 AM. We explore many Business Intelligence and Data topics such as Power Pivot, Big Data and Power BI. Visit Pragmatic Works' website for a complete list of our future webinars. You can also find all past webinars on our website as well.
What's the most helpful SharePoint update to you? Give us your feedback in the comments section below.