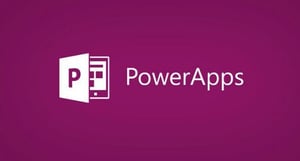 Want to learn how to build a Power App from scratch? In this video tutorial for beginners, you'll learn how to do just that! To make this fun and interactive, this tutorial is one that you can build with me step-by-step. It's a "hands-on" approach to building your first application.
If you don't have a Power Apps license or your company hasn't given a license to you, you can sign up for the free Community Plan license here: https://powerapps.microsoft.com/en-us/communityplan/ (if you're employer has Office 365, click Create Individual Environment and use your Office credentials).
We'll build a park inspection app similar to one we built for a customer who wanted to use a cell phone to allow rangers to go and inspect different parts of the park for vandalism or safety violations they may have.
If you want to build this along with me, check out the video description to see and copy the credentials you'll need to do so. These credentials will be open over the next few months so you can try to build this application.
I'll show you from beginning to end, from the step by step build, how to insert new data and delete data, and how to publish and share your application with others. You'll see how Power Apps automatic built-in version control allows you to work on version 10 of an app while your users see version 5 (for instance), as well as how to publish that version so your users can see version 10 also.
So, watch the complete video below and build your first Power App with me!
If you want more Power Apps training, our On-Demand Learning platform has courses covering Power Apps and all the Power Platform tools, like Power Automate and Power BI. Our free App in a Day course is a great way to get started, with over 7 hours of Power Apps labs and content, at no cost! Click below to get your FREE course today!