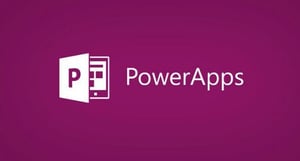 Have you ever wanted to create a PDF from Power Apps? We've often had requests from customers who want to create a PDF, an invoice or permit for instance, inside of Power Apps. The goal with this is to take information from a data set and push it into a PDF that can be shared with others, possibly by email or by sharing a link that can be downloaded.
There are a few ways you can do this. One way is with third-party tools that can integrate Power Apps data into an existing PDF or Word document. In this video I'll show you how to create PDF documents from Power Apps using Power Automate (formerly Microsoft Flow) and how to debug when things go wrong.
In this video, the focus is on creating a PDF from scratch. The process will begin with a PDF created from an HTML doc inside of Power Apps then converted using Power Automate and then created again as a PDF. This is an easy way to do this on your own, without having to spend money on a third-party tool. Watch my demo below for a step by step guide on how to do this.
If you need apps built for your business but don't have the time to develop them or the budget for a full-time developer, our Shared Development offerings can give you just what you need. We'll give you expert development time to extend your team to build the beautiful reports, dashboards, and apps you need – all at a fraction of what it would cost for a full-time developer. Click below to learn more.