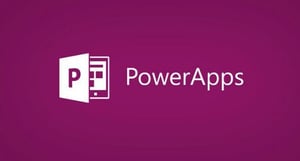 It's easy to refresh a data set in Power Apps by just hitting the refresh button. But have you ever wanted to refresh Power Apps data sources on a timer? In this case, I had a customer that wanted an app that was perpetually on so they could see when people checked in and checked out. So, it made sense here to refresh the data on a timer.
In this video, I'll show you how to refresh data sources in Power Apps on periodic timer. This is a quick and easy process and I'll walk you through it with a timecard approval app that I created. Let's say I wanted to have this app always open on an iPad or a TV, so that a manager or myself can see who's checking in and out.
This is where the timer control in Power Apps comes in. You simply choose timer control from the control menu. Then you can set a certain duration of time that you want it to refresh; just choose your duration and set it to auto start and auto repeat that timer.
Again, this is super simple to do, so check out my video below and you'll learn how in less than 5 minutes!
Looking for more Power Apps training and tips? Be sure to subscribe to our YouTube channel for lots of free Power Apps training. At Pragmatic Works we have plenty of other Power Apps training opportunities within our On-Demand Learning platform. We also can build apps for you, with our Shared Development offerings, at a fraction of what it would cost to hire a full time developer. Visit our website for more information or click the link below.