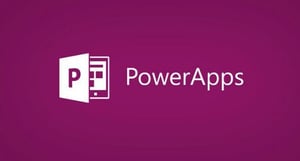 The Common Data Services (CDS) data model is used to create a central repository of data for things such as Power Automate (formerly Microsoft Flow), Power Apps and Power BI. This is the same kind of data model used in Dynamics. Sometimes we want to extend that data model and put in our own entities, banks or state names for example.
A common challenge customers have is they don't know how to reload that data model after it's created and is in process. For example, they may want to take data from SAP and populate the customer entity inside Common Data Services.
In this video, I'll show you how to create an entity that we can reload with dataflows. I'll do this within the makepowerapps.com site and with data.gov; data.gov has lots of great data sets for us to consume. In this demo (in which you can follow along on your own computer), I'll use a data set of failed banks from the past few decades to show you how to reload a CDS entity using a dataflow.
Watch this short video and you'll see how to create your first dataflow in Power Apps and once it's created you'll be able to edit it, as well as schedule it or refresh it manually.
If you want to learn more Power Apps, our On-Demand Learning platform has courses in Power Apps and in all the Power Platform tools as part of our 50+ library of in-depth courses. New to Power Apps? A great place to start is with our FREE App in a Day course. This course will get you building your first app in no time using Power Apps. Click the link below to subscribe to your FREE course today!