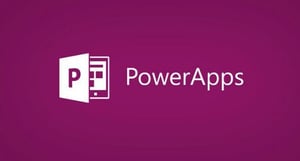 How do you know which Power Apps license is best for you? This is one of the most common questions asked when we are teaching Power Apps classes. In this video, I discuss the various Power Apps licensing options available. You can also download a copy of our newly released Power Apps Licensing Guide. As things often change, it's important to keep aware of any licensing changes; be sure to talk to your Microsoft rep for changes that are specific to you, especially if you're a big enterprise or a state/local government.
The pricing I discuss is on commercial/retail pricing on the list price so individual results may vary. But this video will give you a starting point with Microsoft Power Apps licensing. I will walk through and demo the process of licensing with answering questions such as:
What plans do you currently have in your environment?
Do you have personal environments for your own development or are you licensed to share?
What Power Apps licenses come automatically with your Enterprise Office 365 license and/or your Dynamics license? And what you can or cannot do with those.
What is the Power Apps User Plan Trial?
What is Power Apps pricing (currently)?
How are Power Apps Add-Ons priced like Portals and AI Builder?
So, if you want to know more about Power Apps pricing so you can decide which license is best for you and your business, check out my video below! Learn which one is best for you for development, large scale projects and smaller scale free projects.
Just as there are many reasons to use Power Apps in your business, there are many factors to consider when deciding on which license is best for you. We put together our new Power Apps Licensing Guide to help you find the best fit for your organization. Click below to get your free guide!