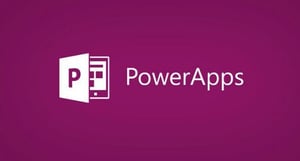 For nearly a decade it's been proven that text marketing is one of the most effective engagement tools a company can use to interact with their consumers.
Recently, I was asked if it's possible to send text messages (or SMS) through Power Apps. In this post, I'll show you two techniques to send text messages from Power Apps. One is through a Launch Command and the other is with a 3rd party data connector, TxtSync.
Launch Command can only be used on an open text application. This tool follows a simple link or the TEL command, which allows you to initiate phone calls to customers.
If your users don't have access or control over the application, they may want to consider using the second technique, TxtSync. This tool allows users to create a local number and send text messages for about $5 a month.
For a demo on how to send text messages through Power Apps using Launch Command and TxtSync, click on the video below.
Want to learn more Power Apps? Our On-Demand Learning platform has Power Apps and Power Platform courses as part of our 50+ library of in-depth learning taught by industry experts.
If you're already using Power Apps but don't have the time to develop apps or the budget for a full-time developer, our Shared Development offerings can help. We'll give you expert development time to extend your team to build the beautiful reports, dashboards, and apps you need – all at a fraction of what it would cost for a full-time developer. Click below to learn more.